While most marketers know crafting high-quality campaigns should be a top priority, many struggle to find that sweet spot between value and efficiency. This is particularly difficult for brands seeking to adapt to a digital-first world.
"A lot of companies are looking to find out how to best merge all their activities and teams to get the most out of what they're putting together," said Ryne Knudson, senior content marketing specialist at Brandfolder, in his session at our MarTech conference.
But creating high-quality marketing campaigns goes beyond a polished digital presentation. The determining factor is your brand's ability to connect with customers at every digital touchpoint.
Pay attention to digital demand
"Transformations, or market trends, are ultimately driven by audiences and consumers and what they demand," said Knudson. "And we're seeing huge digital demand, for obvious reasons. That's just where people are operating."
The introduction of new technologies, coupled with the COVID-19 pandemic, has accelerated digital transformation in the marketplace. And with rising consumer demand for digital, brands would be wise to prioritize interaction within the digital spaces.
"I think brands are just starting to scratch the surface when it comes to putting digital to use," Knudson said. "But it's something that is top of mind for audiences, so that's a driving factor."
Adopt a digital-first strategy
"89% of companies have already adopted a digital-first strategy or they plan on doing so," said Knudson. "Yet only 45% of those executives think that they have the right technologies in place right now to take full advantage."
He added, "Understanding how to build that out isn't always as clear as understanding the need to do so in the first place."
Personalization is one of the key ingredients to any digital-first strategy. Marketing technologies such as customer journey analytics software and CDPs can enhance these efforts.
---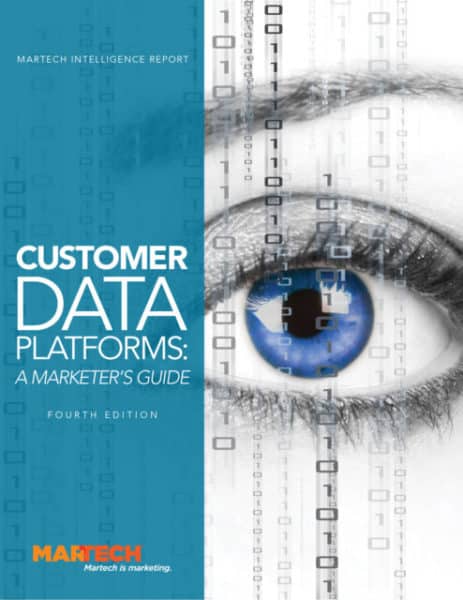 Looking to take control of your data? Learn about trends and capabilities of customer data platforms in the latest edition of this MarTech Intelligence Report.
---
Ultimately, most brands have the necessary tools to transition their campaigns — the key is bringing each of these assets into a centralized digital strategy.
"When it comes to digital, there are emails, there's social, there's your website," Knudson said. "And there's the data that's behind it all — it means linking back to that center of what you're trying to accomplish from a brand standpoint and aligning that with your business objectives."
View customers as self-educators
Many campaigns focus on top-of-funnel customers — providing them with information and resources to push them down the funnel. But this neglects the vast amount of consumers who are bottom-of-funnel. This is because, in a digital-first landscape, most consumers are self-educators.
"There are a lot of individuals searching online," said Leya Kritz, Demand Generation Manager at Brandfolder, in the same presentation. "They're talking to their peers, they're reading reviews, and they're doing this all before they're reaching out."
Failing to account for the ways customers get information could leave your brand strategies ineffective and out of touch. Understanding how they learn about your brand digitally can help you target the growing number of bottom-of-funnel consumers.
"I think that's important when it comes to thinking about your digital presence," Kritz said. "How are you engaging those people at the top of the funnel, but also at the bottom of the funnel?"
Watch the rest of this presentation at the MarTech conference here (free registration required).